Please SIGN our MAILING LIST:  If you're just finding out about Vermatzah and would like to order next year, please join our email list for 2016 pre-sale information.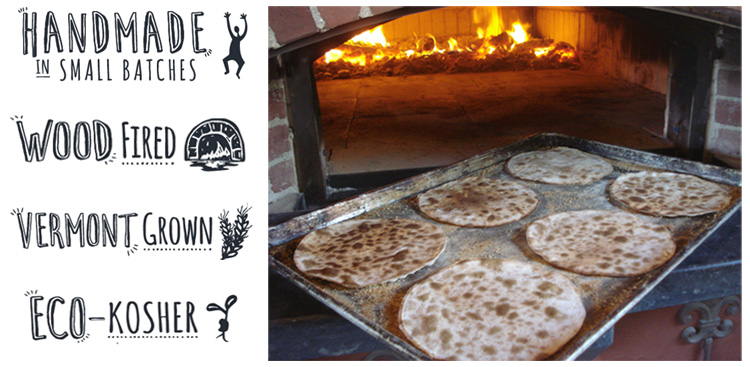 ---
Every piece of our Matzah is handmade with a blend of organic Vermont Wheat and Ancient Emmer, grown under the best sustainable agricultural practices from harvest through baking.
---
Thank you to evening who helped us fund our Kickstarter campaign at kickstarter.com!